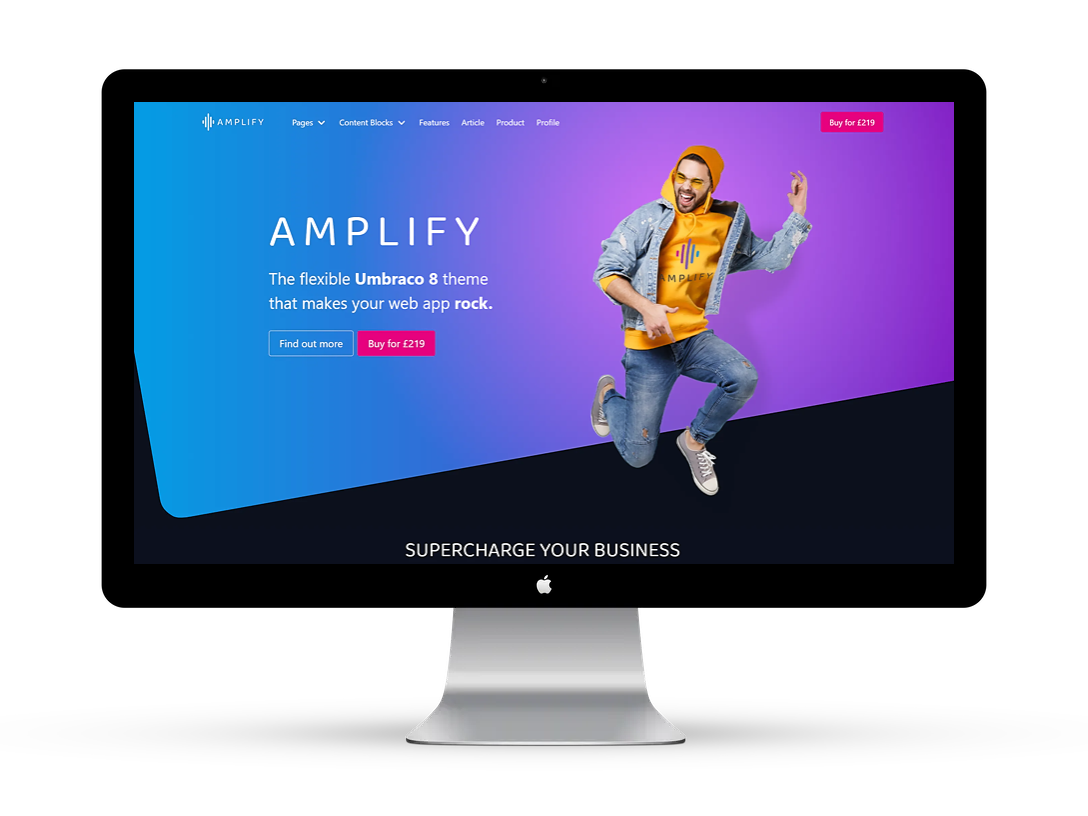 Amplify Umbraco Theme
Amplify is the modern and extendable theme that will get you started with Umbraco in minutes.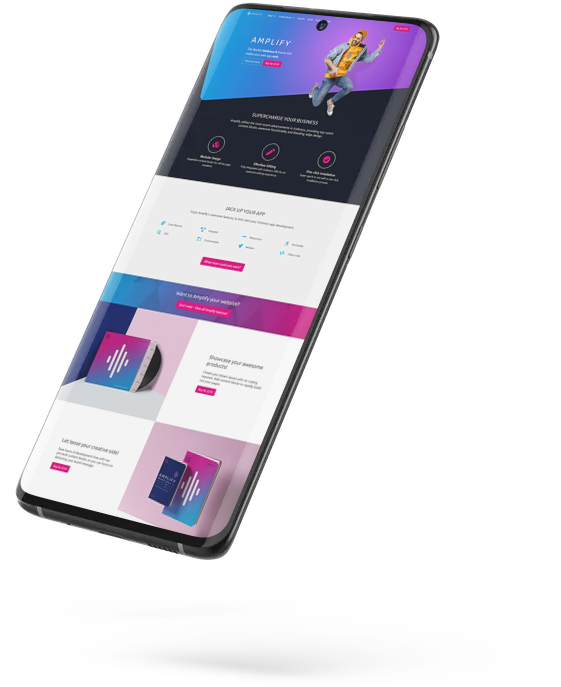 Infinite Design Possibilities
Utilise theme settings to customise your Umbraco 8 site and tailor it to your needs.
Choose from predefined themes or create your own
Select your own theme with color palettes
Quickly add Google fonts to fit your branding
Automatic Sass compilation when your theme is published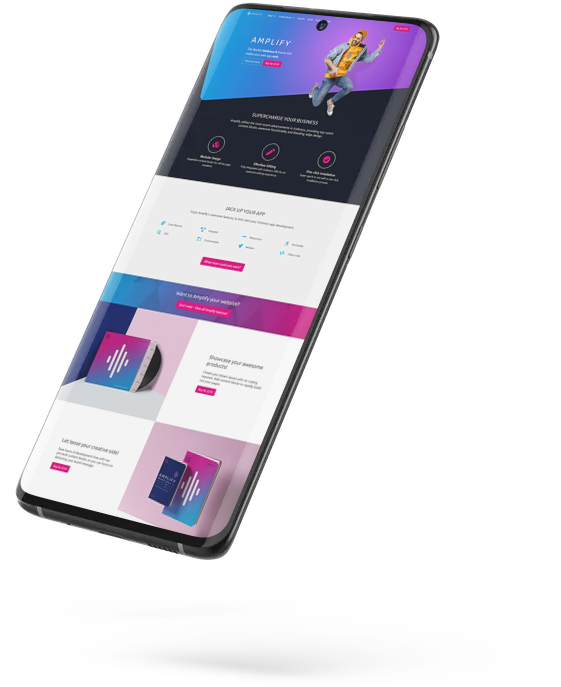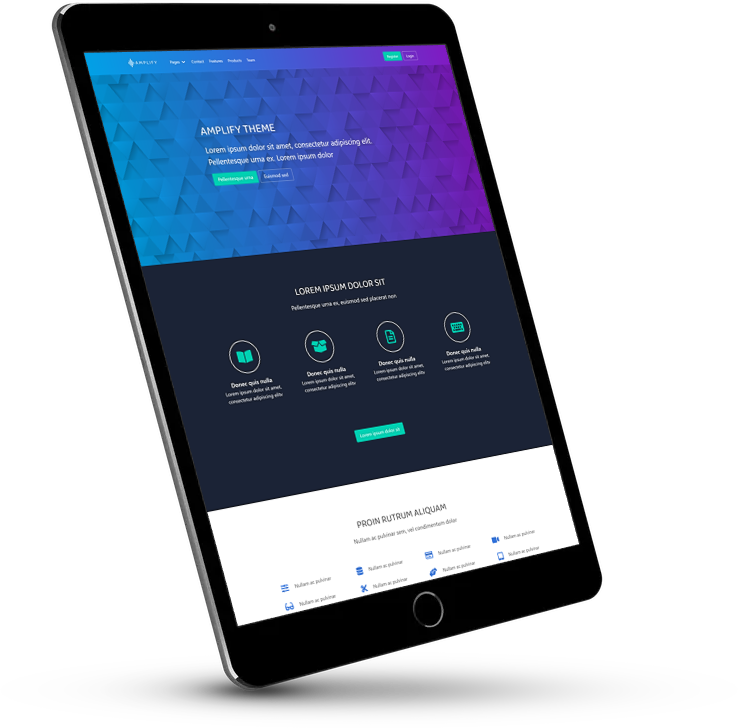 Built with Bulma CSS and Vue.js
Amplify is made with two modern open source front-end frameworks.
Bulma CSS is the free open source framework
Modern, modular and 100% responsive design
Vue.js is the quick-to-learn modular JS framework
Both frameworks are open source
Plus, lots more!
We've added tons of new features into our Umbraco 8 theme. Here's a snapshot of what's included in Amplify.
Sitemap
Sitemap template included for user navigation
Mega Navigation
Add page links and article pods to responsive navigation
XML Sitemap
Sitemap included for SEO and quick Google indexing
Meta Data
Intelligent setting of page meta data, including open graph integration
Footer Navigation
Configurable footer, including links, articles and opening hours
Social Share Links
Users can share your content with in-page share links
Google Analytics
Add your Google analytics tracking code
Site-wide Alert
Create custom alerts to be displayed across your app
Umbraco Forms
Create custom alerts to be displayed across your app
Video
Add self-hosted, YouTube or Vimeo videos to your app
Google Fonts
Add Google fonts automatically to your app
Reusable Components
Build your content once, reuse it and save time
Stay up to date
Get a short email to your inbox with our lastest news and releases.