Umbraco 8 is now with us, infinite editing? ...yes, language variants? ...yes, content apps? ..yes and double yes. 
An awesome free starter kit to show-case the abilities of Umbraco 8? ... okay, no.
Here at Jacker I decided to make that no a yes. Over a week of late nights, I gave Umbraco 8 a spin and poked around with it's inner workings. The product of that poking is my first born package, the Bulma starter kit.
---
Bulma starter kit for Umbraco 8
Bulma is a "free, open source CSS framework, based on Flexbox and used by more than 150,000 developers". It's 100% responsive, built in a modular way and has an extremely simple to use grid system.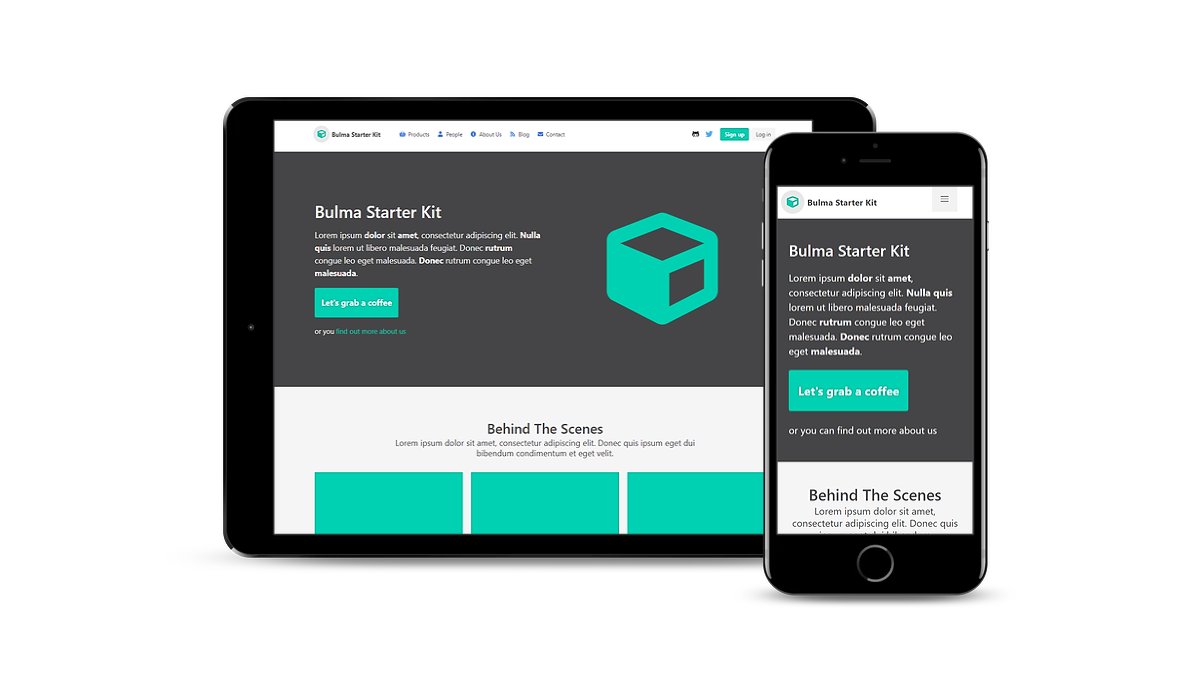 Umbraco 8 Bulma Theme
Free, yes free, theme built with the open source Bulma CSS framework, kick-start your Umbraco 8 web site development. 
Download
I did find it easy-to-use and customise, it has readable class names and modifiers to make building out your site as simple as possible. Bulma is Javascript (JS) framework agnostic, which I believe is a good thing, no more being tied-down to JQuery, you can choose your own JS framework or use vanilla JS.
My starter kit has the following templates: 
Home page - comprising of multiple sortable and customisable sections
Advanced content page - build a page with content elements
Team page - display your team for all to see
Products page - simple products listing
Product detail page - single product display
Blog page - list out your thoughts
Blog detail page - an individual blog post content elements
Contact page - a configurable map and contact form
The source code for the starter kit is available on github here for you to customise to fit your own requirements. I've also included our Font Awesome 5 property editor in the package, more about this extension below.
---
Font Awesome 5 extension
Ever needed a quick and easy way to add icons to your content and give it some shine? I've built a Font Awesome 5 property editor that allows just that. 
Search for your icon from Font Awesome's extensive list of free icons and apply it to your links or other content. Then access the icon data using strongly typed models in your razor views.
Did I mention that the vector graphic for the icon, the font class name, plus custom configurable classes are available too? Download below or install via nuget. 
I'm proud of my first two packages, and I hope that you find them useful when developing your own Umbraco 8 web site. I aim to release more packages and build upon my current work in the coming months.
In the meantime, if you have any comments or suggestions then please get in touch.